Description
The Incredible Handlebar
The magnesium alloy handlebar is a feat of structural engineering that required more than thirty prototypes to perfect. Integrated in the top bar are the intuitive controls of the dashboard—throttle, brake, horn, and LED headlight. No visible wires. No bulky console. Just a sleek, integrated command center that connects the rider to the ride. Why Magnesium? It's 33% lighter than aluminum, which partially explains why the Unagi is the most portable scooter on the market.
First "One Click" Folding Scooter
Press one button and the Unagi patented stainless steel hinge system folds and locks in one smooth, satisfying click. This engineering breakthrough makes it dramatically easier to fold and carry than every other scooter on the market. We know because we tested them.
Confident Braking
One gentle push on the ergonomically optimized lever and the dual electronic anti-lock brakes bring you to a safe, steady stop. Both on our accelerator and brakes, we've built variability into our controls so pushing down further increases their action. Additionally, the Model One also features an intuitive friction brake, allowing users to adjust their riding style to a more classic "foot braking" position at their pleasure.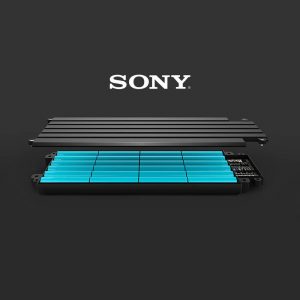 Best Battery
Unagi is powered by high quality electric batteries that we continually strive to improve. Coupled to our custom designed management system it provides the highest energy density and lowest charging time of any battery its size. Like everything on our scooters, longevity, and reliability are our primary focus. The batteries will last for many years with continuous daily use.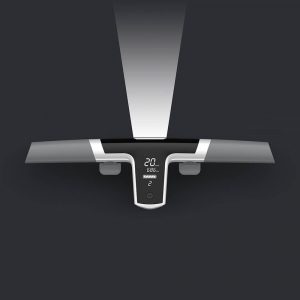 Safe Lighting
You'll always see and be seen even in low-visibility nighttime conditions with a flush-mounted 47 lumen LED front light and a rear blinking red LED.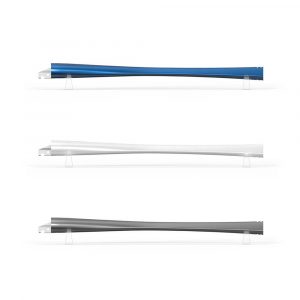 Tube of all Tubes
Unagi leverages TORAY carbon fiber from Japan to strike an unprecedented balance of lightweight and heavy-duty strength. The composite is anisotropic, a technical term meaning it's laid down by hand in a painstaking process that optimizes strength by distributing layers of the fiber where it's needed most. You don't have to tell your friends that your scooter uses the same carbon fiber as Elon Musk's Space-X rockets, but we can't blame you if you did.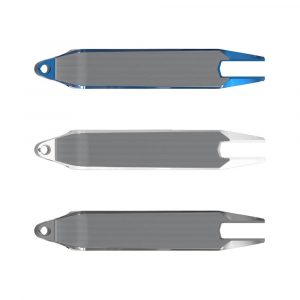 Flawless Deck
By combining a singular piece of machined aluminum with embedded silicon on the top surface for traction, the scooter deck achieves an ideal combination of rigidity and comfort. But what's missing from this equation? The seams, joints, stitches, bulk, scratchy sandpaper grips, and harsh metal finish that comes standard with other scooters.