Expert servicing, electric scooter and electric bike parts and maintenance in Christchurch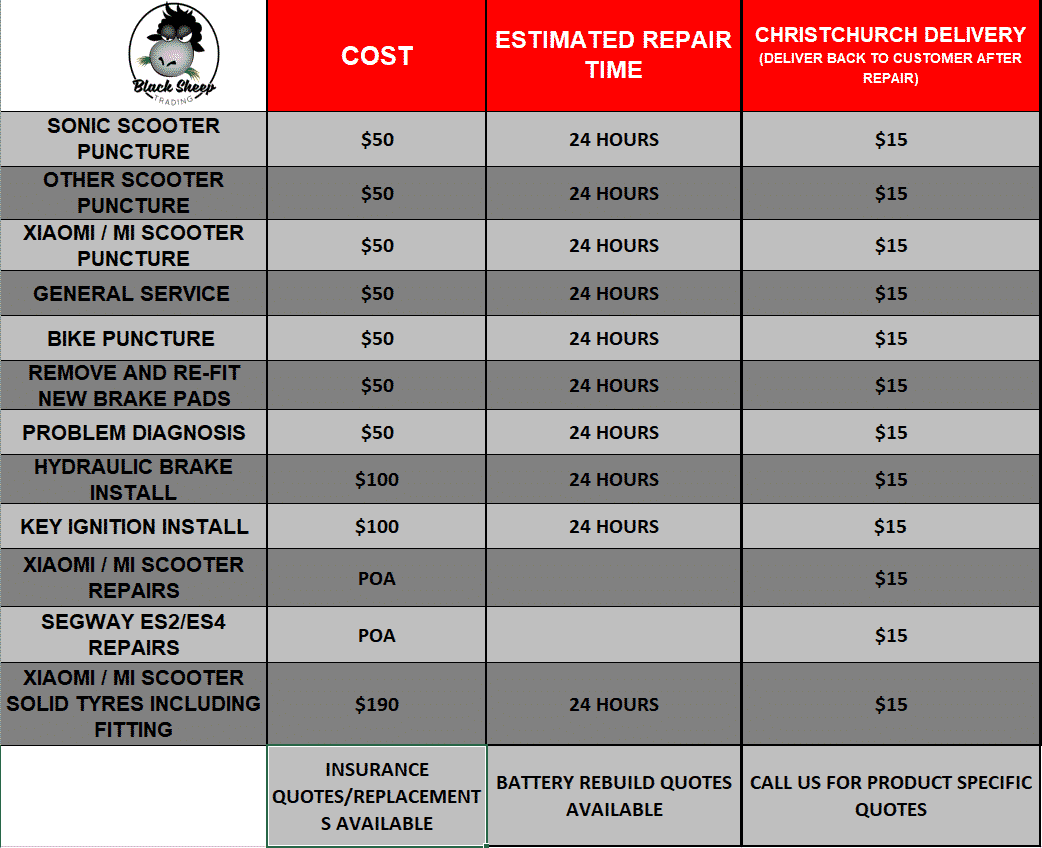 We offer full after-sales support nationwide, including an in-store maintenance service for your electric bike or e-scooter at our repair shop in Christchurch, and we can help customers outside Christchurch if you are looking for electric bike parts or issues arise.
Generally, our products need very little servicing and maintenance, we can provide electric bike parts and electric scooter parts for smaller issues and a return-to-repair service for bigger issues, such as electric scooter throttle repairs, outside of warranty.
After the product has been purchased it will only need brake pads and possibly tyres but not for many months of riding. A general tightening of nuts and bolts is all that will be needed while the product is 'wearing in'.
We also can fix your Xiaomi M365 Mi scooter, Segway ES2 and ES4. We can service and repair all Electric scooters and Skateboards. Contact us for product specific quotes.
We can install solid honeycomb, puncture proof tyres on you Xiaomi M365 Mi scooter. $150 including fitting.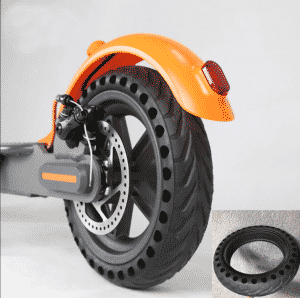 What is our point of difference?
Ongoing support after the product has been bought – our 5-star electric bike reviews shows how happy our New Zealand customers are with our products and after-sale service.
For parts, a service or to fix my electric bike or electric scooter, what is the process?
If you feel like your e-bike or e-scooter needs maintenance or a checkup, you can bring it to our repair shop in Christchurch or we can advise on the necessary steps to solving the issues over the phone. Your local bike shop should be able to assist in a check over and we can supply parts directly to them.
What should I do if my electric bike or scooter needs throttle repairs, maintenance or a service?
If you think your electric bike or scooter may need a little maintenance, give us a call to discuss the options.
Complementary products or services?
We offer free check ups on your new product, we are happy to make sure the product you are using is safe and in working order.
We can courier your E-scooter or E-bike back to you after repair or service for $15, (Christchurch only)
Our products come with a 1 year manufacturers warranty but we will ensure even after the warranty is up that you get our full support for your product
See our full range online, including folding electric scooters for adults, electric bikes for sale online, electric dirt motorcycles, electric skateboards, and karts for hoverboards.